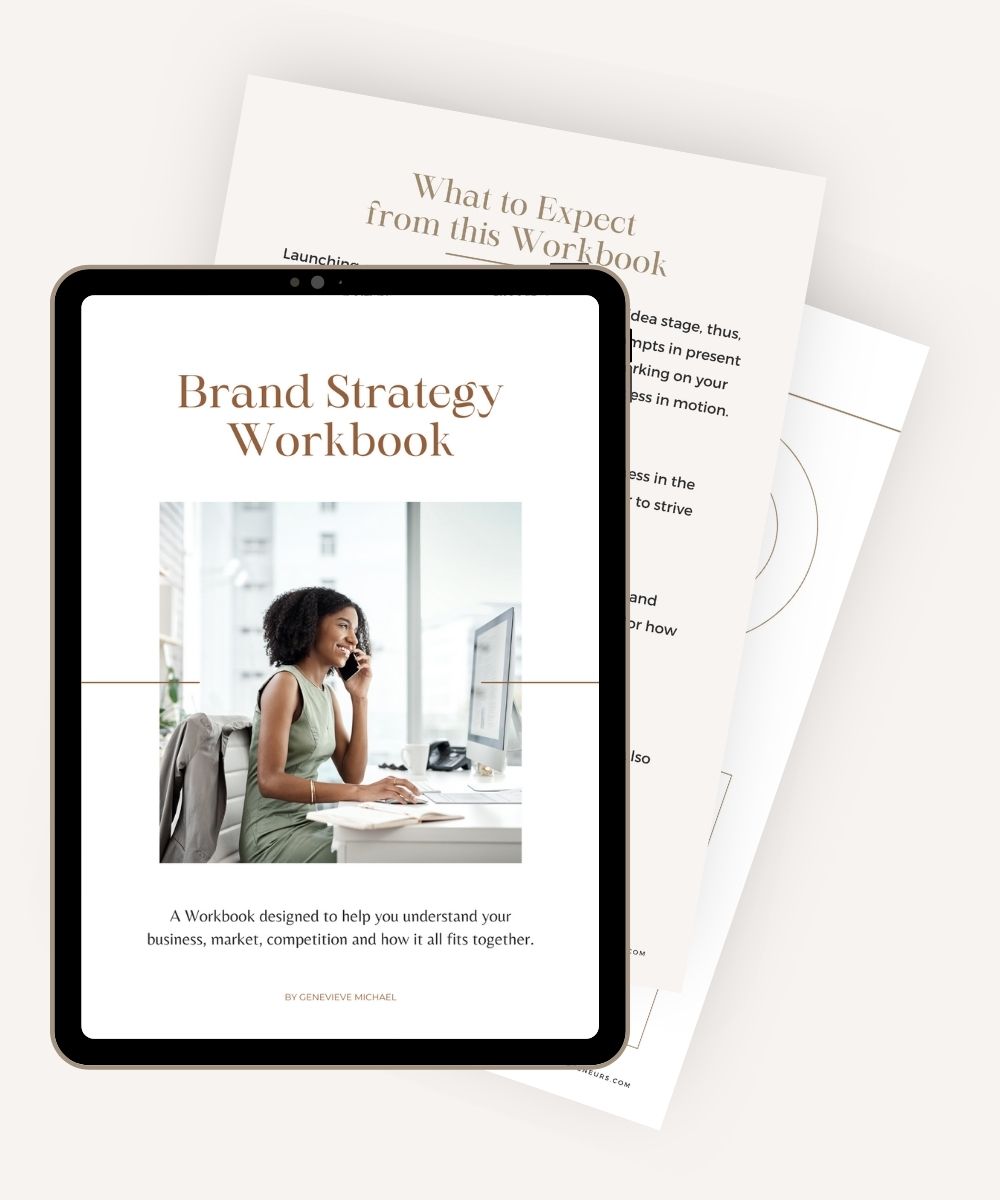 FREE WORKBOOK – FOR DIGITAL AND PRINTABLE USE
Brand Strategy Workbook
If you are looking to start or scale your business, it is very important to identify what your products or services will achieve for your ideal customers/clients.
This free Workbook is designed to help you understand your business, market, competition and how it all fits together.
The purpose of the workbook is to help you get clarity around your business and help you build a coherent brand that you can be proud of!
Simply provide your email and I will send the free Workbook straight to your inbox.