GET A HIGH PERFORMANCE WORDPRESS BLOG IN 5 DAYS.
Start blogging without all the initial tech struggles.
There is no denying that getting started with blogging can be tasking especially because you are more focused on how you will drive traffic to your blog rather than the website building process and customization of your blog site. I have the best solution that gives you a fast and easy way to start your blog without overwhelming yourself.
INTRODUCING MY…BLOG SETUP SERVICE
I am excited to help you setup your new blog website
Highly Optimized and Secure Blog
In 5 days or less you will have a fully functioning, WordPress blog, ready for you to start posting your articles with Divi Extra premium theme installed and optimized. I include the divi premium license for free! Plus installation and configuration of key plugins that are must-haves for a new blog.
S.E.O. Ready Blog
Your new blog will be S.E.O friendly so that your content can show up and rank higher in google thereby drawing traffic to your website. I will submit your website to search engines through google console so that all your post, pages and urls can be indexed and ranked by google robots.
HERE IS WHAT YOU GET
WordPress Quality Support for Bloggers
Domain, SSL & Hosting Registration
Your domain is the name and url of your blog, SSL is your site security and hosting is where your website and its files will be located online.
My blog setup service comes with your domain, ssl and hosting registration for the first year after which you will be responsible for managing the subsequent subscriptions.
WordPress Installation
WordPress is the best platform for any blog to run on. I will install the latest WordPress version on your website with all the plugins and configurations you need to run a successful blog.
Premium Divi Extra Blog Theme (For Free)
Premium WordPress themes allow for more advanced customizations to your blog. My blog service includes Free Lifetime Access to Divi Extra premium blog theme.
Search Engine Submission
I will submit your website to search engines so that your blog can be crawled and indexed by google. This will help your blog pages appear in Google Search results to drive more visitors to your blog.
Website Security and Backup
Your new blog will come with extra security to help protect your website from malware, spammers, and hackers. I will also create routine scheduled backups for your website.
Legal Page Templates + (GDPR compliant cookie banner)
It is mandatory to have these legal pages on your blog: 1) privacy policy, 2) disclaimer, 3) terms of use, 4) affiliate disclosure. I will create these pages with placeholder texts ready for you to replace with your own content.
Website S.E.O
Your blog will be SEO friendly. I will setup your site with the best WordPress SEO plugin and customizations for your blog to show up and rank higher in Google in order to get quality visitors to read your blog.
Responsive User Experience
Your new blog will be optimised to load fast on different devices including Desktop, Tablets and Mobile. This will help create a better user experience for your visitors.
Email Sign-Up Forms
You will most likely need email marketing to grow your business online. I will add email opt-in forms to your blog and integrate them with your chosen email service provider so that your readers can opt in or download your freebies. 
Website Tracking
Your new blog will be configured with Google Analytics so that you can track your traffic and generate performance reports. It will also help you measure the performance of your blog in terms of reach.
Professional Email Address
Your website visitors and prospect leads will take your blog business more seriously when have a professional email address. I will create a free email address that's branded to you and your business. E.g. genny@scaleuppreneurs.com.
Free Blog Tech Support
After your blog is set up, you will get Free Tech support from me for up to 14 business days. Within this period, I can help you (or your team) understand how to access and work on your new blog.
You will be able to get quick responses via Skype or Email if you have any questions.
LOVE NOTES
Hear from my Happy Clients
I have worked with Genevieve for some time now and the impact of her design on all of my blogs has been tremendous.
She does not only build beautiful blog sites, she also incorporates S.E.O best practices and so far I have had very good results in terms of my google rankings. I also get alot of assistance from her tech support service when ever I need help in maintaining my blogs and server. If you already have a blog or you are thinking about starting one, I highly recommend Genevieve's Blog setup and Tech Support services.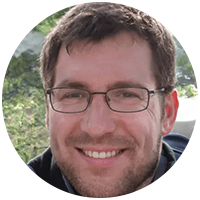 Corey Morgan – Niche Blogger
MY SEAMLESS BLOG SETUP ROADMAP
How it Works
Schedule a Free Consultation
We will jump on a call to discuss your blog project after which I will provide you with a contract and invoice. Once the contract is signed and the initial deposit is made, work begins.
Gather Useful Information
We will verify your domain choice and go ahead to register your url alongside your SSL and hosting. I will also obtain all the available information I need like your logo and articles.
Sit back and Relax
I will build your blog and deliver in 5 business days or less. Once the project is completed, I will provide you with all the information for your hosting and WordPress credentials.
WANT TO KNOW MORE BEFORE YOU COMMIT?
Frequently Asked Questions
How Long Will It Take For My Blog To Be Set Up?
Your blog will be ready in 5 business days or less. Please note that the 5 days starts counting after I have obtained all the information I need from you.
Are there any ongoing costs to manage my blog?
Yes, you will need to keep renewing your domain, hosting and SSL subscriptions. Domains and SSL are usually renewed annually while your hosting can be renewed monthly or annually.
Does The $799 Include Domain, Hosting, & SSL?
Yes, your domain, hosting and SSL will be registered for the first year.
Please Note: After the first year, you will be responsible for the ongoing monthly or annual subscriptions for your domain, hosting and SSL.
I will provide you with the cost for future subscriptions.
Do I have to manage my ongoing subscriptions myself?
Yes it is very important for you to have full control of your domain and hosting credentials. You don't have to be tech savvy to manage them, you will only need to keep renewing them just like regular subscriptions.
If you need any help in the future, I will be happy to support you via my tech support service.
What if I already have my domain, SSL and hosting setup?
That is not a problem at all. If you already have your domain and hosting setup, I will exclude the annual subscription payment from the total cost.
When I provide you with the invoice, you will only be paying the fees for setting up your blog.
What if I don't know how to add content to my new blog?
I will provide you with free email or Skype support after the project is completed for 14 business days. During this time I can help you learn how to use, access and maintain your new blog.
If you need any help in the future, I will be happy to support you via my tech support service.
If I choose to register my domain and hosting does it matter which web host I use? 
Although I have a recommended web host, I am happy to work with any hosting provider you choose. However, you must have cPanel and FTP access with your account. Also, I don't recommend using Managed WordPress Hosting because user limitations means I will have less control over your server.
What information will you need from me to get started?
I will need your business logo to add to the site. I will also need you to provide a few of your blog posts so that I can build your blog with your own content instead of demo contents.
Moving forward, I will need you to provide content for some important pages like your about page and legal pages.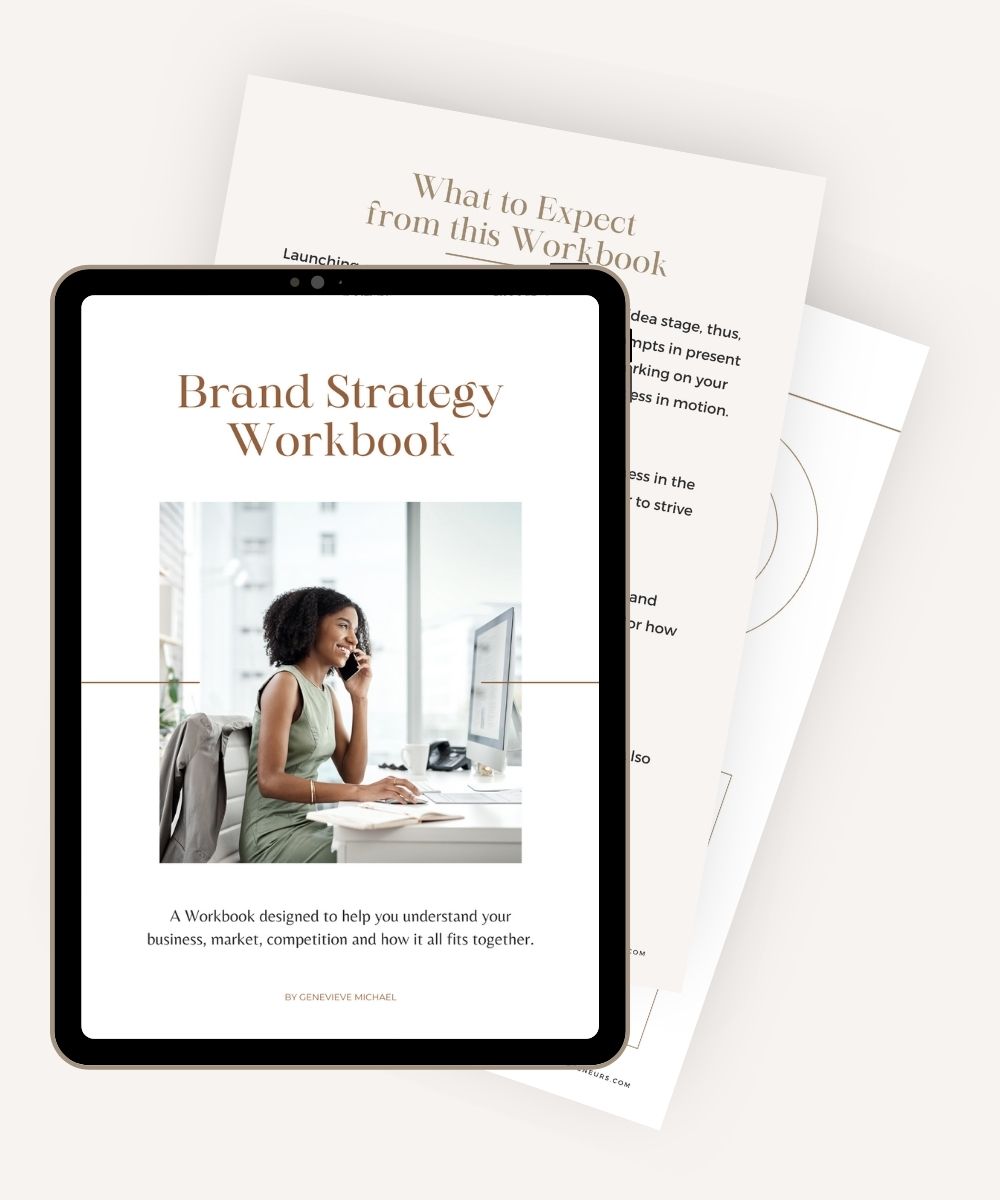 FREE WORKBOOK – FOR DIGITAL AND PRINTABLE USE
Brand Strategy Workbook
If you are looking to start or scale your business, it is very important to identify what your products or services will achieve for your ideal customers/clients.
This free Workbook is designed to help you understand your business, market, competition and how it all fits together.
The purpose of the workbook is to help you get clarity around your business and help you build a coherent brand that you can be proud of!
Simply provide your email and I will send the free Workbook straight to your inbox.
Strategic Support, Creative Results.
Are you ready to level up your website and Scale your Business?