WE ALL NEED TO START FROM SOMEWHERE
My Digital Entrepreneurship Journey!
Besides been an expert Graphic/Web Designer, my first attempt at digital entrepreneurship was starting and growing a fitness blog. Staying fit (physically and mentally) is so important to me hence the reason I chose to write about it.
I decided to go into freelance WordPress Consulting during the pandemic after losing my full time web design job which also made me sell my first and only blog at that time.
As I worked with different clients, I figured out that I could simplify how I worked on my client's projects and still have the time to run and grow my own business.
I learnt how to make use of varous automation tools to improve my client's work process and organise my business thereby creating more time for myself and my client's projects.
That was a turning point for me. Afterwards, I was able to:
Turn my web design skills to a full time WordPress consultancy business.
Start multiple niche blogs (with my husband) that generate revenue from ads and affiliates.
Create courses and programs on how to build passive income with digital stationery products.
Start and grow an e-commerce store  that sells both digital and physical  productivity accessories and stationeries.
Now I don't just take up client's projects that align with my skill set, I also have the time to run and grow my own businesses.
My No 1 goal is to help you maximize the monetization potential of your website so that you can grow your business online.
I am a business owner just like you and I understand what it means to need dependable website tech support and maintenance services while running your business online!

WANT TO LEARN MORE?
Fast Facts About Me
YOU CAN FIND ME:
On Linkedin sharing useful tips and free resources on how to fully optimize your WordPress website for conversions and sales.
I WORK WITH
Aspiring entrepreneurs, creatives and business owners who are ready to run their business online on auto pilot.
WHAT I OFFER
My WordPress Web Design, Tech Support and Consulting services will help you turn your website to a fully automated, revenue generating business tool.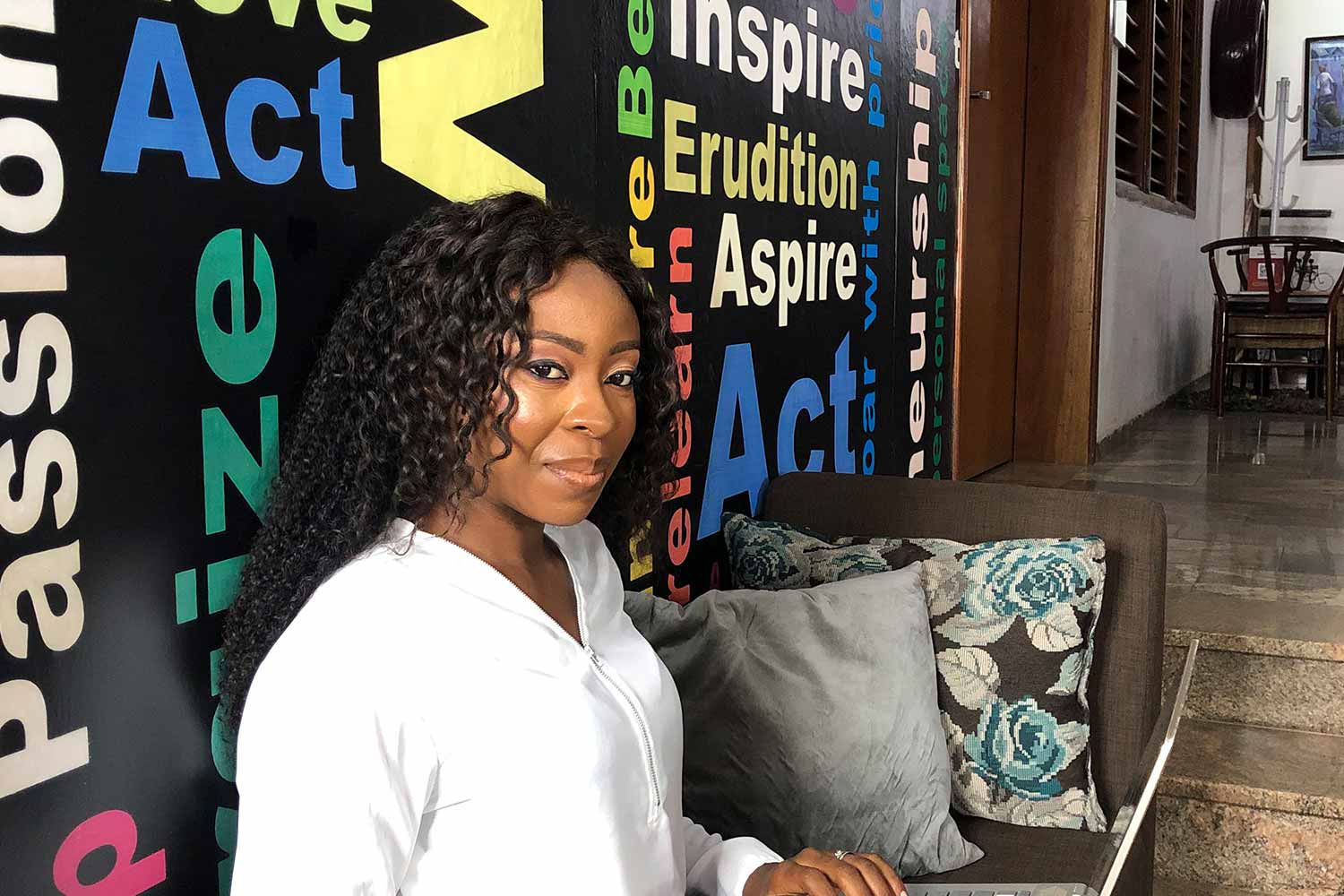 I work with only a limited number of clients each month which allows me to provide quality service and reliable support.
My clients are typically solopreneurs or small business owners who run an online service based model. I also work with business owners who sell digital or physical products online.
My clients include coaches, course creators, digital marketers, SEO consultants, bloggers, and more.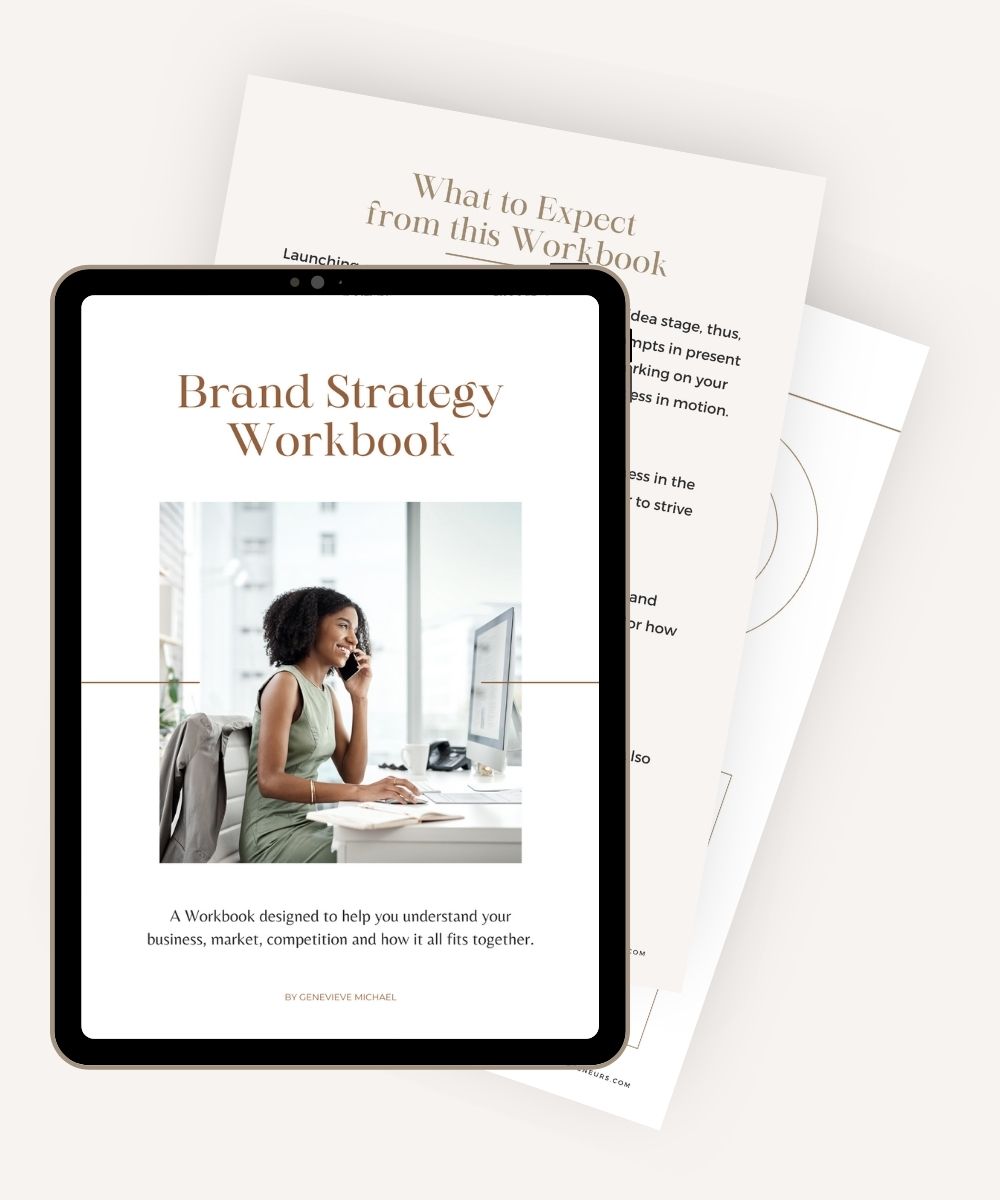 FREE WORKBOOK – FOR DIGITAL AND PRINTABLE USE
Brand Strategy Workbook
If you are looking to start or scale your business, it is very important to identify what your products or services will achieve for your ideal customers/clients.
This free Workbook is designed to help you understand your business, market, competition and how it all fits together.
The purpose of the workbook is to help you get clarity around your business and help you build a coherent brand that you can be proud of!
Simply provide your email and I will send the free Workbook straight to your inbox.
LOVE NOTES
Hear from my Happy Clients
Genevieve is VERY professional with her work, timely in her service, and brilliant in her design.
She has done three full wordpress websites for me: Gold Investment, Crypto Investment, and an SEO website.  In addition, Genevieve did a wordpress website for one of my clients, an attorney.  She's also done book covers for me that are published on Amazon (both print and digital).  And it's not just elegant design that Genevieve does, but user interface and user experience design, which helps to funnel leads into clients, customers, and patients.  Go with Genevieve, you won't regret it!"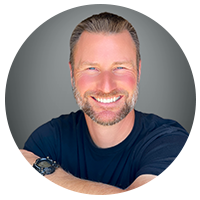 Joey Myers – Lead Generation S.E.O Services
Strategic Support, Creative Results.
Are you ready to level up your website and Scale your Business?